Imagine it: You've got a little down-time, and want some mini-recreation activity. Forget Solitaire and Bejeweled, head over to ColourLovers and start creating beauty! You can make a color palette from a color picker or (my favorite) use any picture on the web to create a palette from. I link to my own pictures from my personal blog or pictures I've taken of my jewelry and then start picking out colors. You can also make patterns from your palettes or from other people's palettes because, and this is the best part, it's also a social networking site! See what other people are creating, friend them, create patterns. It can be a great place to get inspiration for a palette for painting or embroidering or any craft project! Planning the colors in your bedroom? Play with them on ColourLovers first and get inspired! It's also really fun just to make and see palettes for their own sakes. You can make a palette on your break at work. It's a refreshing color vacation in the middle of a long workday!
Here are some of my favorite palettes and patterns that I've made so far:

Color by COLOURlovers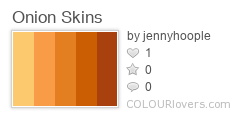 Color by COLOURlovers

Color by COLOURlovers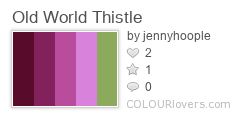 Color by COLOURlovers
If you decide to join or already belong, visit my page and send me a "love note" and we'll be colour buddies! I've already met some great people and I just started. Two of my newest friends are a teacher in Japan and a fellow Wisconsonite (and member of the Ho-Chunk nation!) ColourLovers is a very friendly and supportive place. There are forums and groups to belong to and blogs to read. I've already joined the Turquoise-Lovers group where I post all the turquoise-y palettes that I make and find like-minded turquoise-o-philes to chat with. Hmm…when I type it up and read back over, it starts to sound a little obsessive, but (like with most drugs) it doesn't feel that way when you're doing it! It's the awesomest!!